About ICTV
ICTV is an Indigenous television service, delivering cultural and community television programming to remote communities around Australia on Channel 601, VAST (Viewer Access Satellite Television) and here on ICTV PLAY.  We are a public company limited by guarantee and managed by an Indigenous Board of Directors.
ICTV PLAY is ICTV's online video streaming service providing on-demand access to our extensive library of video content, which is provided, with much gratitude, by producers and contributors throughout Australia, but mostly from remote Australia.
ICTV is supported by the Indigenous Broadcasting Program of the Department of Prime Minister and Cabinet.  Development of this website was made possible with the assistance of the Northern Territory Government Department of Business, Business Growth Program.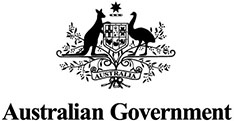 ICTV is located at 10b Wilkinson Street, Alice Springs and we can be contacted on +61 8 8952 3118 or via email at This email address is being protected from spambots. You need JavaScript enabled to view it..