Board Members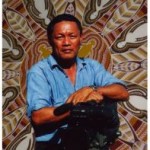 Nelson Conboy
Chairperson
Nelson Conboy lives in Wujal Wujal on Cape York. Nelson is of Islander descent from Saibai between the Papuan Coast and the tip of Australia.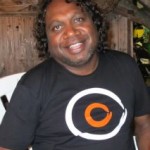 Henry Augustine
Director
Henry Augustine comes from Beagle Bay community, Western Australia. He works for the local radio station in Beagle Bay, which is part of the PAKAM Radio Network and has been ICTV Director since 2014. Henry also produces many videos, which can be accessed on ICTV PLAY.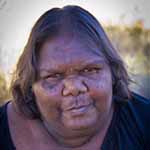 Lynette Ellis
Director
Lynette Ellis is an Arrernte-Warlpiri woman from Amoonguna NT.  Lynette has been involved with ICTV for several years, mainly through the ICTV productions that have taken place at Amoonguna Community.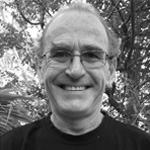 Neil Turner
Secretary
Neil Turner lives in Broome, Western Australia and manages PAKAM (Pilbara and Kimberley Aboriginal Media). He was first appointed as an ICTV Director at the 2015 AGM in Lajamanu, Northern Territory.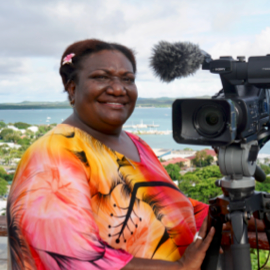 Sylvia Tabua

Board Member
Sylvia Tabua is a senior broadcaster and host of the Brekky Bot on Radio 4MW on Thursday Island. She has extensive experience in both the national and Torres Strait Media Industry over the last 20 plus years.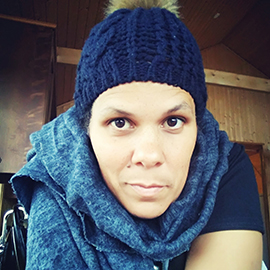 Tamara Whyte
Treasurer
Tamara Whyte is a writer, director, producer and photomedia artist from Brisbane, QLD, but now based in Nhulunbuy, NT. Her work has been screen and exhibited both nationally and internationally.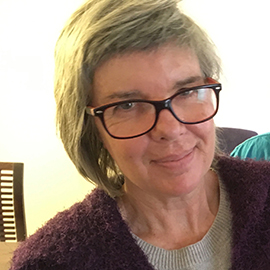 Nikki McCoy
Director
Nikki McCoy has worked as a linguist in Northern Territory and then as a program manager of Indigenous arts, language, broadcasting and culture in Canberra. Nikki brings 20 years' experience in funding, project management, governance and community engagement. Nikki maintains a strong ethical objective to support organisations that privilege the continuance and strengthening of Indigenous languages and cultures.