Indigenous Language Warnings
The Indigenous Language Warning project has been developed to minimise cultural distress and emotional pain experienced by Indigenous viewers when surprised with images, sounds, or video recordings of deceased family members. Previously, the majority of deceased disclaimer warnings playing on ICTV were delivered in English. The updated warnings use spoken Indigenous languages to better reflect the language groups of ICTV viewers, and help warn ICTV viewers of potentially upsetting deceased content on ICTV screens.
Thanks to the support of the Community Broadcasting Foundation ICTV were able to create 36 language warnings created in 18 different Indigenous languages. This project worked with 22 different producers and language speakers in remote regions including Alice Springs, White Gate, Lajamanu, Yuendumu, Aurukun, Broome, Umuwa, Yarralin, Ngukurr, Wingallina, Kalgoorlie and the Tiwi Islands.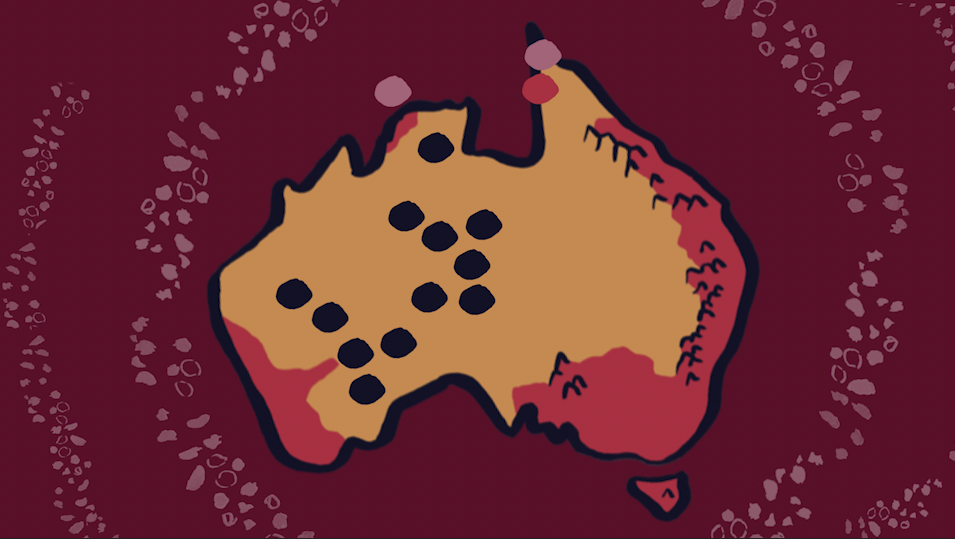 Warnings were recorded in the locations marked on the map.
The Indigenous Language Warnings project was produced thanks to the generous support of the Community Broadcasting Foundation.