Jobs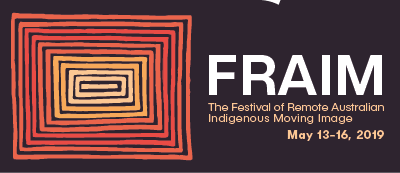 PRODUCTION COORDINATOR & PROGRAM COORDINATOR
We are seeking two dynamic individuals to join the ICTV team for Production Coordinator and Program Coordinator roles for the forthcoming Festival of Remote Australian Indigenous Moving Image (FRAIM) being held in Alice Springs from May 13 to 16, 2019. 
These are two exciting roles with start times as soon as possible, until the end of May, 2019. 
Interested applicants should review the selection criteria, and send through their CV and a covering letter addressing the key selection criteria to ICTV at This email address is being protected from spambots. You need JavaScript enabled to view it.
For further information, please contact Rita Cattoni on 08 8952 3118.