Tiwi Island Football Finals
Details
The Tiwi Island Football Grand Finals have always been a highlight for the Top End calendar. Hoards of people make the trip from the mainland to revel in the atmosphere, talent and competiveness, making it the busiest day at Darwin airport.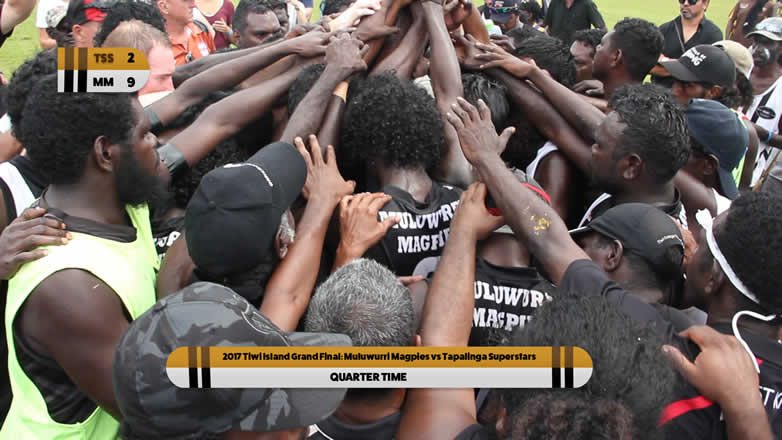 "This year there were around 2,000 people at the grand final," said Chris Smith from the Tiwi Island Football League. "1,000 of them were easily from the mainland."
While the numbers in the crowd will never disappoint, this year, ICTV has brought the game to remote audiences all over the country as well as being able to stream through ICTV Play.
GAME DETAILS
March 25, 7pm - Tiwi Island Grand Final
Available now on ICTV Play https://ictv.com.au/video/item/4413
April 1, 7pm - Lilydale U18 v Tiwi Island U18
April 8, 7pm - Juniors U15 (4X 12 min quarters)
April 15, 7pm - Old Masters Match- Tiwi Legends Game
April 22, 7pm - Tiwi Bombers Junior Girls Game
While Chris stressed it was great that the greater Australian community could watch the finals the benefits were also felt closer to home.
"We were really happy to see ICTV here filming the game," he said.
"It's been a long time since we have been able to re watch the games so everyone is very excited."
The electricity of the game spills over from the field and into the crowd with the atmosphere around finals time being described as 'fever pitch'. 
"It's said that there are two religions on the Tiwi Islands," said Chris Smith. "Catholicism and football."