Anindilyakwa Media
Details
Perfectly capturing the picturesque life on Groote Eylandt, new contributor Anindilyakwa Media have produced some of the most popular videos on ICTV recently, featuring in 'Our Tucker' and 'Our Culture'.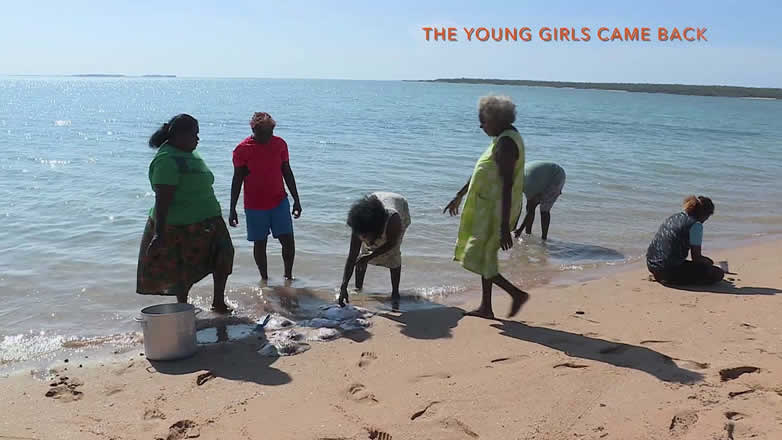 'Culture On Country- Cooking Up Stingray' is a beautiful depiction of culture and the importance of maintaining it on Groote Eylandt. By following two senior women and five young schoolgirls on a trip to Marble Point we get an inside look at knowledge being passed onto a younger generation through hunting and cooking stingray.
Wading through crystal clear ocean water and sorting through a haul of fresh stingray, the women talk about why it's important to keep their culture alive.
Lucina Jaragba, who is one of the senior women featured in the film, said it's important for kids to learn by watching older people and family members.
"You can see that some of the girls already know how to cut and which parts of the meat we can cook and which part of the meat we are not allowed to eat," she said. 
Amanda Walsh, who is trained as a documentary filmmaker films and edits all the videos from Anindilyakwa Media on agrees the video can be used as an educational resource.
"Visual storytelling and media plays a crucial role in preserving and documenting cultural knowledge," she said.
"(They can be a resource for) future generations so that the cultural heritage of the Warnindilyakwan people will never be lost."