Yirara TV
Details
Covering all the important stories from school sports carnivals to community events, Yirara TV may be among ICTV's youngest contributors but they inform the masses like true professionals. 
Featuring in ICTV's 'Young Way' category, the weekly news segment is first aired at the Friday Yirara School Assembly in Alice Springs and is then splashed across ICTV, which is a real treat for the family of contributing students that live remote. 
Family members back home get to watch their loved ones on the television looking confident and strong as they deliver the news. 
Sixteen year old Alonzo Lee (pictured ) from Minyerri says his family love being able to watch him on ICTV.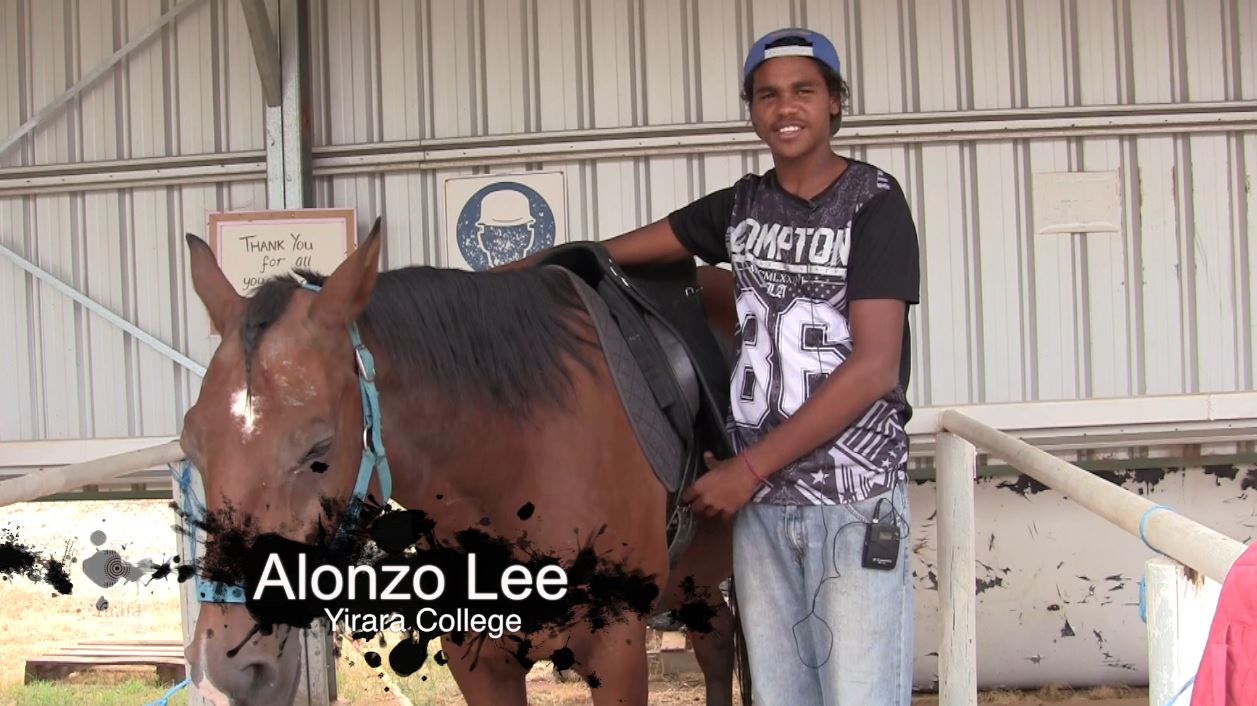 "They feel happy and proud of what I am doing here at Yirara College". 
Paul Imms, who runs the elective programs said it aims to plant a seed and open doors for any future endeavours into the media industry. And of course, having family watch from home is also a perk.
 "I have heard students say to one another, you should do media, Aunty will be able to watch you," he said.
Yirara TV has developed from its humble beginnings as Yirara Radio, which began broadcasting in 2014 at 8CCC. While the radio show still exists, Yirara TV began in 2015 when some additional funding meant the students gained access to a green screen and lights.
Being a part of the Yirara News builds students' self confidence, develops skills in public speaking and general journalism and media abilities.  Yirara TV is ICTV's only regular news show and you can see it on ICTV or in ICTV PLAY.