NG Media Capture Bedtime Stories
Details
NG Media has filmed some of the Western Desert's finest storytellers spinning yarns in front of campfires for ICTV's Bedtime Stories series. Through word of mouth and community suggestions, the NG Media crew have been on an impromptu tour from Wingellina to Blackstone and Warburton filming elders.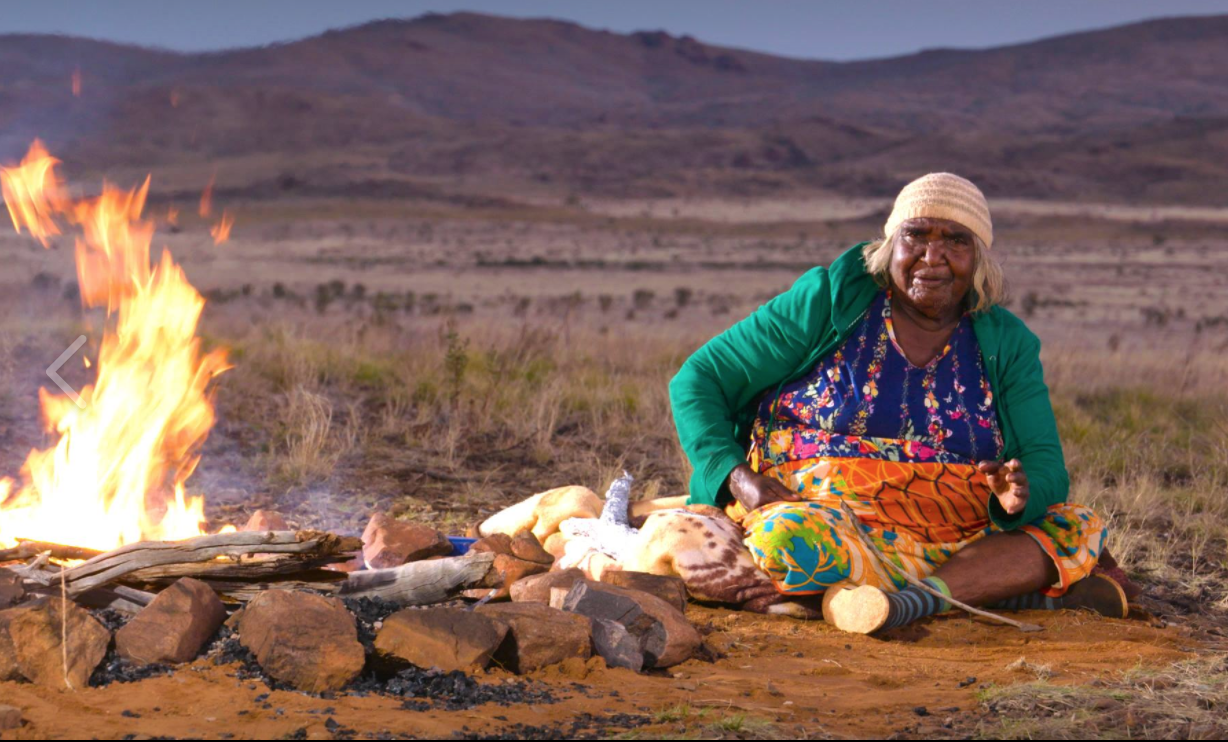 Hearing about the quest for bedtime stories, the grandfather of Duane Foster, a young cameraman from NG Media suggested a few eligible candidates in Wingellina. The first two stories filmed were with Nellie Roberts, an incredibly engaging storyteller who is eager to pass on her culture. Nellie was filmed telling her stories, one of which was about giants, overlooking the Wingellina Hills at dusk.  Excitement for the project began to build within the community and word of mouth took hold, leading the team to Blackstone with a promise of more great storytellers. 
After joining some ladies from Blackstone on a cultural trip with Ngaanyatjarra Lands and Culture, the crew filmed Maimie Butler and Nora Davidson on the sand hills outside Blackstone Community. 
Upon further suggestions, the team travelled on to Warburton where they tracked down Jasmin Lawson who told a story over a campfire cooking Malu Wipu (roo tail). Jasmin's mother, Olive suggested another candidate, Betty West, an elderly woman that grew up as a young girl at the Warburton mission. 
Alan Nash, the producer for NG Media said the ladies were all very eager to present their stories for the public. 
"Their generosity and their strong cultural heritage is what has driven the project," he said. 
"Since we have finished filming, I'm hearing of many more people that would love the opportunity to tell the stories that have been passed down from generation to generation." 
The positive feedback for the project doesn't end with those involved. Stunning photos of the filming process that were shared on the NG Media Facebook page have had in excess of 620 likes and have been shared more than 220 times. Not bad for a small media company based in a remote community of 100 people in the Western Australian desert! 
ICTV is very excited to share the bedtime stories that are currently going through the translation stage of editing in the coming months. 
To have a look through NG Media's beautiful photos, click here.