EPG for ICTV
Details
If you've been having a bit of difficulty keeping track of what you're watching on ICTV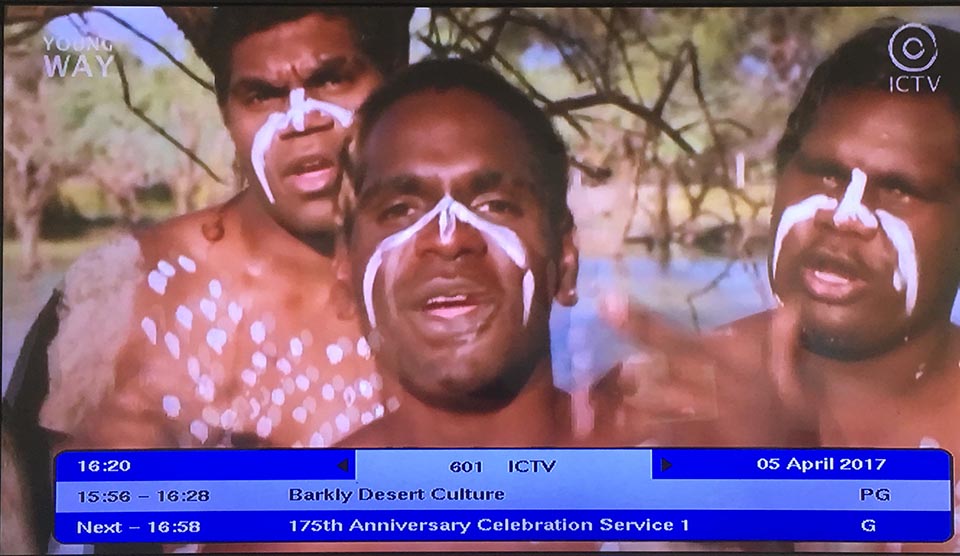 recently then we have some very good news for you. ICTV now has EPG, which is much less of a mouthful than saying Electronic Programming Guide.
Essentially, an EPG is an integral part of digital television service that tells viewers what is currently playing and what is coming up next.  This is great news for people living remote, as previously, many watchers have had to call ICTV in Alice Springs to find more information about the programs on ICTV. Now viewers will have a lot more information on hand.

The EPG for ICTV's VAST service   provides the name of the current program, a description of the program, the rating, what time it starts and finishes and what will be played next.

Finally having an EPG is wonderful news as ICTV have always wanted to bring more information to its viewers, which is particularly tricky due to the nature of how the channel is scheduled . Programming is scheduled in two and three hour blocks of different categories of videos, for example: Our Culture, Young Way and Our Music etc, and videos can be of different durations , anything from two minutes to 134 minutes. So,  it can be very difficult to know what is currently playing and what will be playing next. ICTV hopes the EPG will now make viewing even better.

If you are in Alice Springs and your television is not showing an EPG, you may need to retune it.