ICTV at Purple House
Details
521km West of Alice Springs at the Kintore Community Clinic, patients spend five hours at a time in a dark and quite room hooked up to a dialysis machine. Under the comfort of a minky blanket and with no distraction other than a television, some patients can spend up to 15 hours on dialysis a week.
Because they live remote and dialysis isn't offered in all community clinics, many diabetic patients are forced to relocate to Alice Springs to receive appropriate medical care. Now that ICTV is finally received in town, patients that receive treatment from Purple House in Alice Springs can feel a little more at home by tuning in. 
Patsy Robertson (picture), who is a social support worker at Purple House, says ICTV is on the television, "all the time".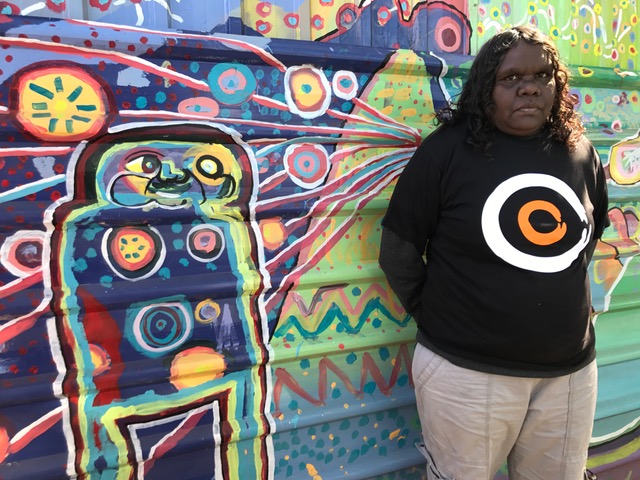 "The old ladies like to watch it while they are on dialysis," she said. 
Though not a patient, Patsy is also pleased she can now watch ICTV at home. 
"I used to only be able to watch ICTV when I was out bush visiting family," she said. 
"Now I can watch it at home (in Alice Springs), too."
"I really like the documentary style videos that show us about other places interstate and how they live, they share their culture with us here".  
Patsy said that while on dialysis, people like to see their country. 
"Sometimes when you watch country documentaries it makes you lonely for your country, but it makes you really happy to see it, too." 
Anyone living in Alice Springs can now receive ICTV at home on Channel 41.