Our Languages Matter on ICTV
Details
ICTV has a very special week of programming planned for Naidoc Week this year. In keeping with the 2017 theme of Naidoc Week  'Our Languages Matter',  ICTV will be showcasing a wide variety of languages. From July 2- 9, every program you see on ICTV will be in an Indigenous language or on the topic of Indigenous languages.

The NAIDOC Week special will also coincide with the launch of an updated Programming Schedule on ICTV.  These changes will bring viewers more sports, more religious programming and more culture.

One of ICTV's biggest contributors of the year is First Languages Australia who have produced a wide range of videos  in and about language including languages that, until now, have never been broadcast on ICTV.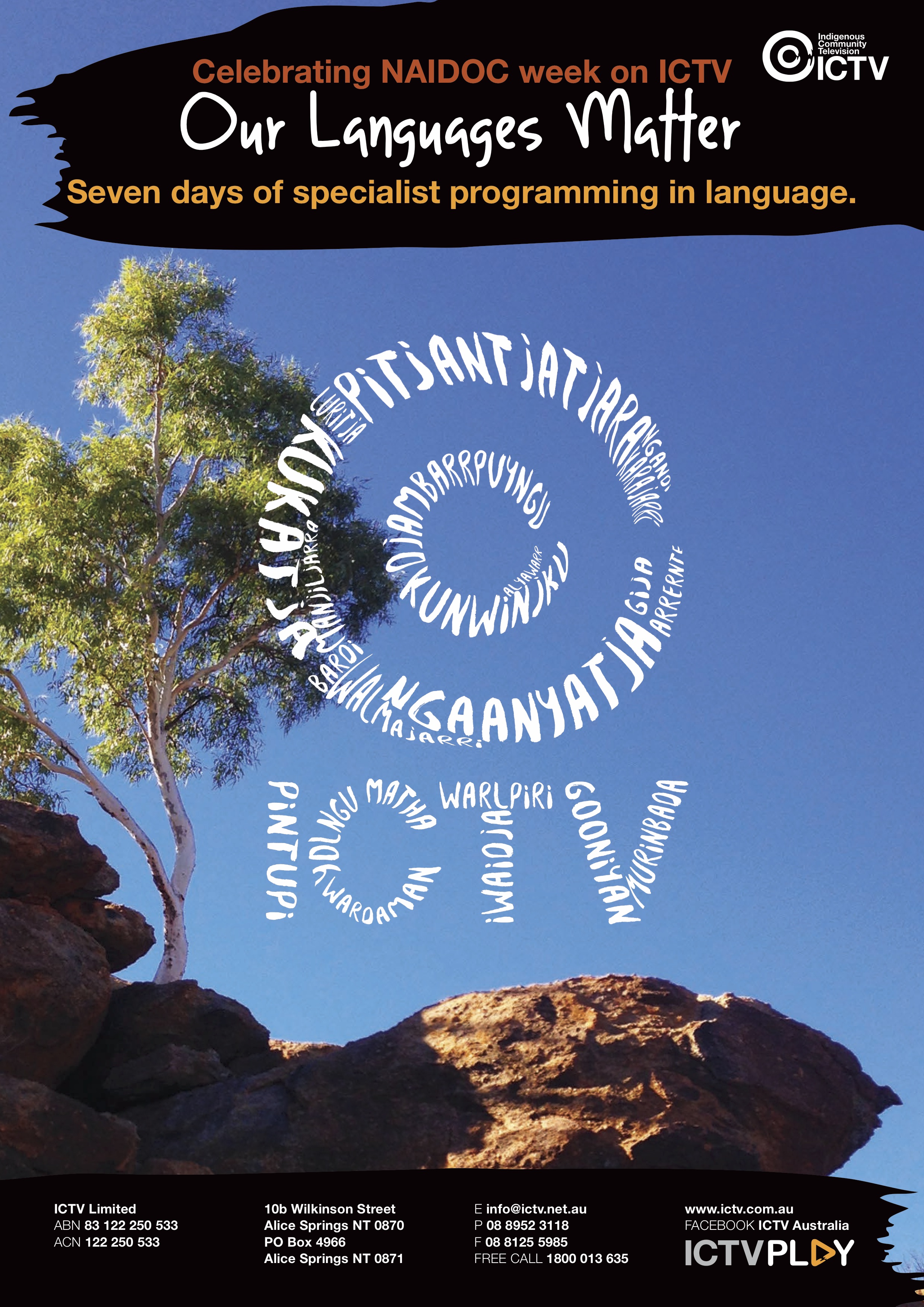 We are looking forward to showcasing these and much more cultural content with our ICTV audience during NAIDOC Week