Country and Community Football Grand Finals
Details
On September 24, Traeger Park in Alice Springs came alive with a display of athleticism, competition and an electric atmosphere to write home about. Cars painted in team colours lined the streets blocks away from the oval. The ambiance within the park was charged to say the least with hoards of fans lining the oval to welcome their teams. The three games, all epic in their own right didn't disappoint with the under dogs of the day, Ltyentye Aprurte taking home the Country Division, ending an enormous 26-year premiership drought.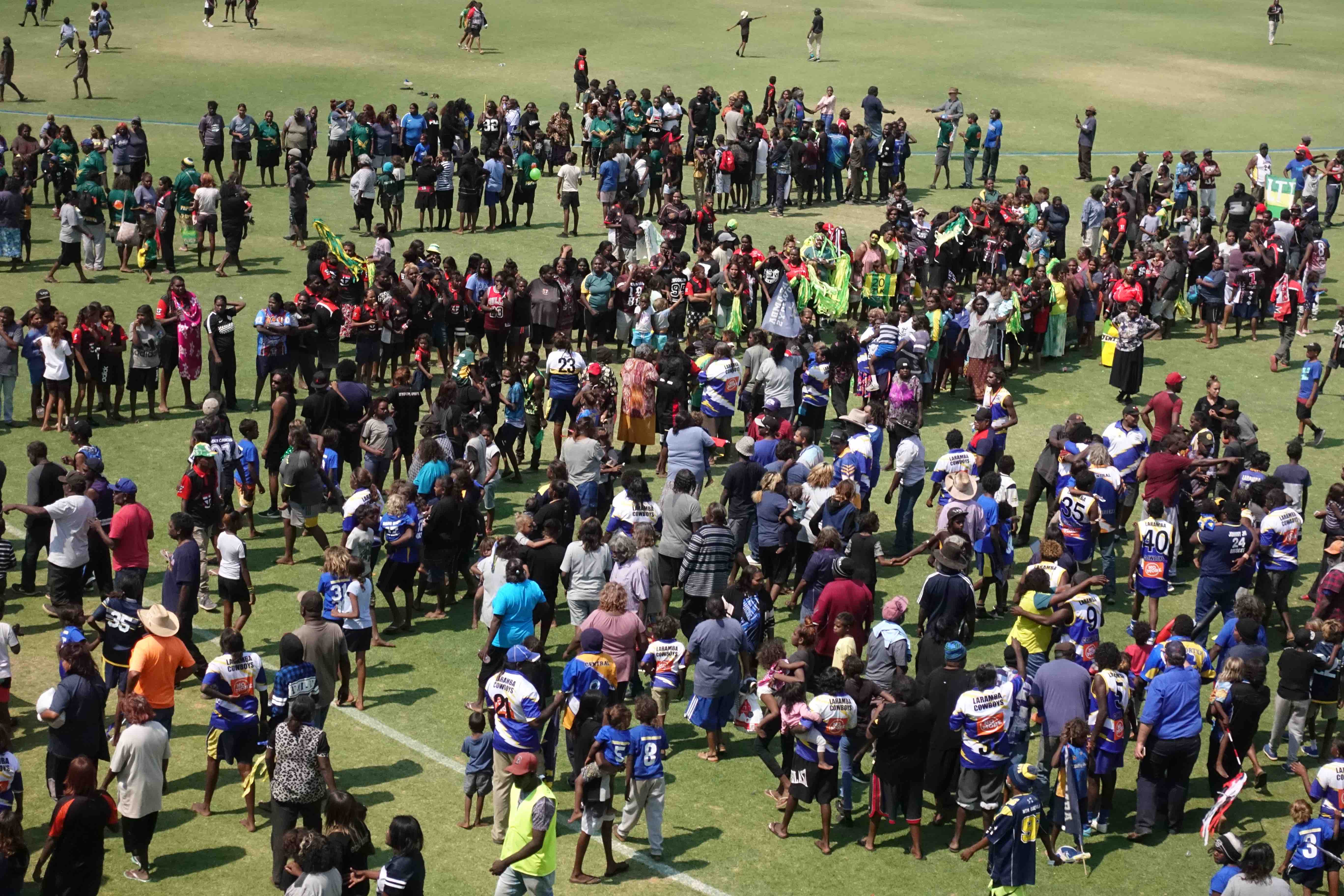 ICTV was there; capturing and broadcasting the games live, funded by the Community Broadcasting Foundation. The games will be replayed this weekend on October 21 for those desperate to see them.

Stan Coombs, who commentated all three games, said the biggest game of the day, the Country Division was, "a typical game of bush footy with great skills."

 "I think the lead changed hands up to ten times. Neither side were able to establish a lead of more than two goals," he said.

"Both teams played with a real attacking flair".

The excitement didn't end there, as another close game played out in the Community Division. In the end, Laramba lost to Titjikala who took home their fourth premiership in a row.

Ltyentye Apurte also found success in the Under 18's division, beating the Macdonnell Districts Football Club who, after not competing last season, did extremely well making the grand finals.

Whether you missed it the first time around or you want immerse yourself again in the glory of the games, ICTV will be showing the games again this Saturday, October 21 at TIME.  And don't forget to watch them on ICTV PLAY.