Tech Talk: Wacom Cintiq Pro 13.
Details
Pictures are seamlessly coming to life with the help of the new Wacom Cintiq Pro 13. ICTV's children series, Our Bedtime Stories will have a fantastic animated intro and outro thanks to the tablet, which has been an essential tool during production.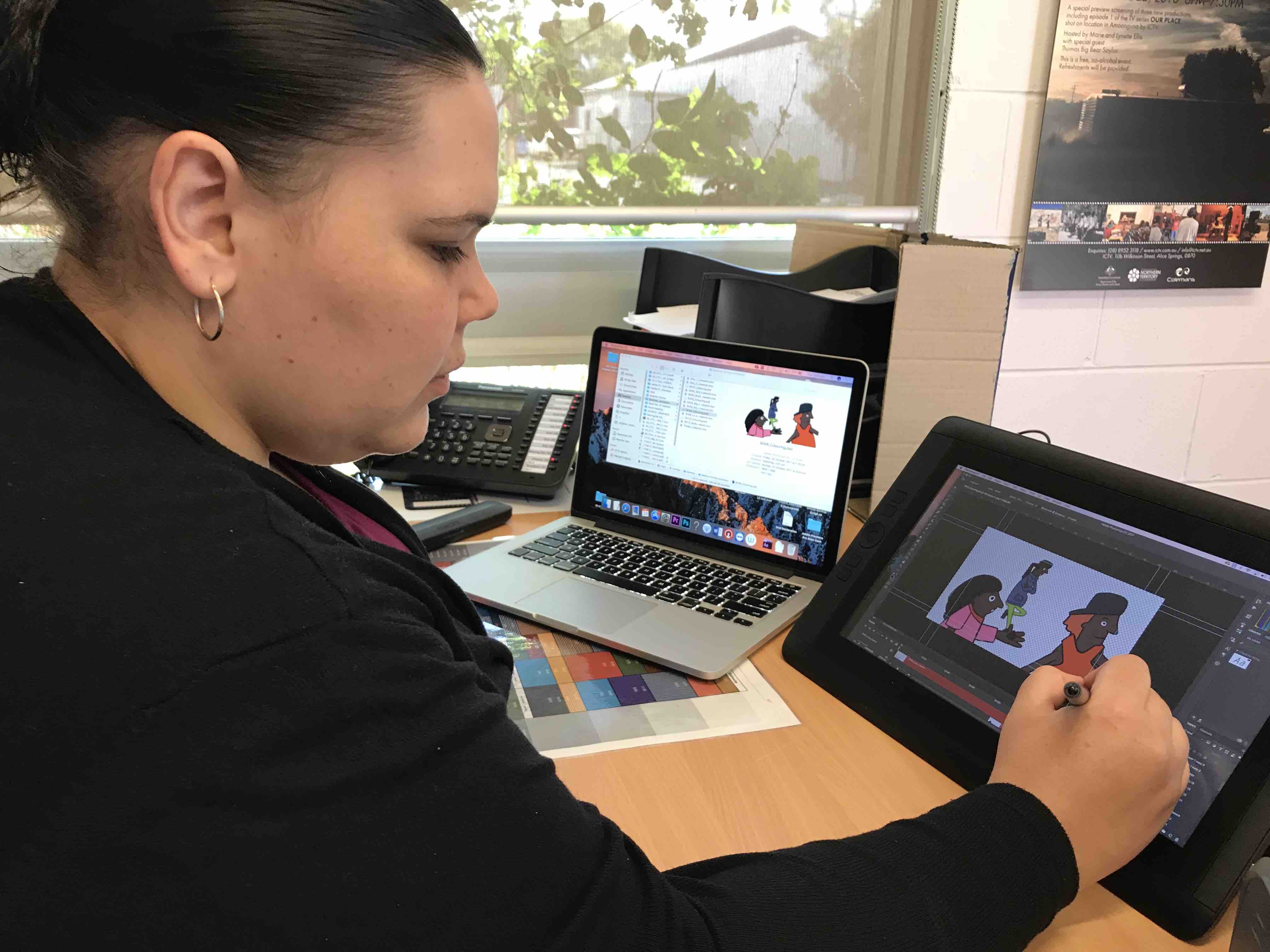 The tablet operates almost as a second touch-screen monitor, and allows the user to approach the Photoshop or graphic process as a painting or a drawing, allowing an incredibly efficient process. 
Jono Delbridge, the animator working on the Bedtime Stories project said there is a major benefit with being able to "look down and see what you are drawing".
"Seeing that drawing represented on the screen is what makes the Wacom tablet a great tool to use," he said. 
ICTV staff member, Kiara Bailey, has also been assisting with the animation project using the Wacom tablet.
The Wacom Cintiq Pro 13 is portable, has HD resolution (1920 x 1080px) and a 13" LCD display.