Artists of Ampilatwatja
Details
Standing on stage in front of hundreds of people and presenting in a language that isn't yours is a terrifying experience. Remote artists from across the central, Eastern and Western Desert are faced with this every year when they present at Desert Mob in Alice Springs
This year, Artists of Ampilatwatja had a handy tool ready for comfortably addressing the huge crowd. Having recently completed a film and animation project, the artists were able to show videos of their art being brought to life with the artists talking about their stories and the inspiration behind their paintings.
The results are a captivating and visually stimulating analysis of process and stories, comfortably told in Alywarre language and they are soon to be aired on ICTV.
Lara Damiani, the producer of the videos, travelled to Ampilatwatja for the project, which was funded through the Community Broadcasting Foundation (CBF). Lara was also responsible all the shooting, editing and animation. The project was filmed in October 2016 and took a while for completion due to translation and animation.
Artists involved in the animation project were; Beverly Pula Luck, Edie Kemarre Holmes, Rosie Ngwarraye Ross, Margaret Kemarre Ross, Kathleen Nanima Rambler, Daisy Kemarre Moss and Lily Kemarre Morton. "It was a very organic process," Lara said. "I filmed the artist start to finish a painting, it was four days of straight filming."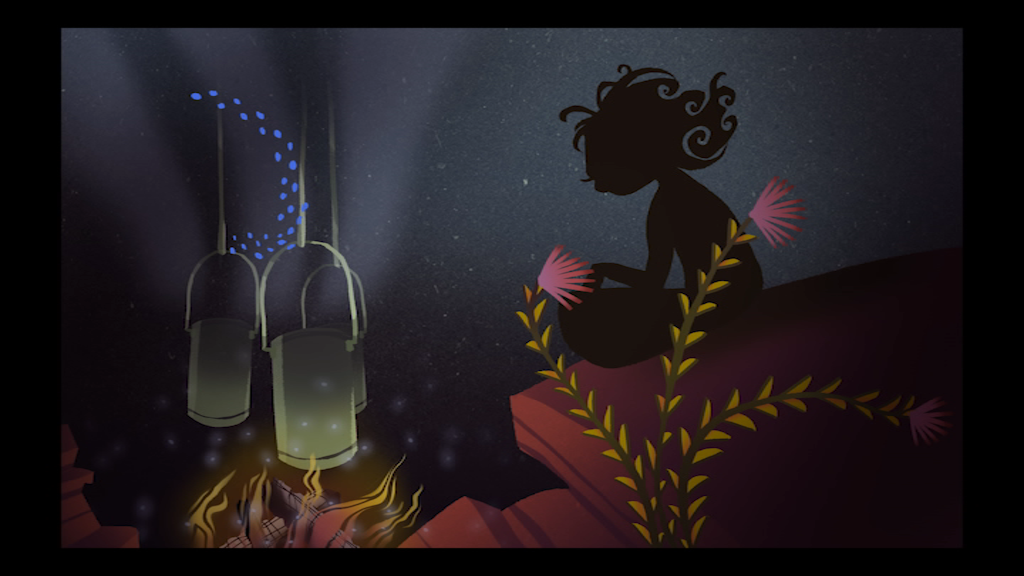 The artists were consulted throughout the whole production and editing process, watching the final product come together piece by piece.
"By the time they saw the animation they were just so excited, they couldn't believe how great they looked".
And the excitement didn't end there. The Ampilatwatja Art Centre manager, Caroline Hunter said the artists were overwhelmed with their presentation at the Desert Mob Symposium.
"They felt like rock stars," she said.
"There was a huge and shared sense of pride".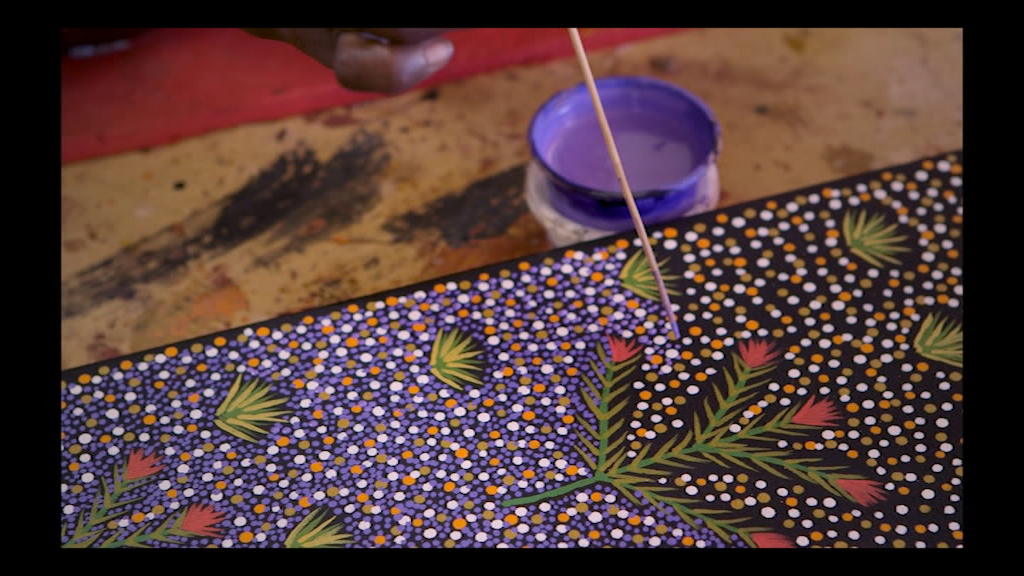 In fact, the artists were so thrilled with the animated videos that when asked to give a floor talk at a recent exhibition they asked Caroline, "can't we just show them the videos?"
The videos allow the artist's work and stories to become accessible to a much wider audience, which is a huge benefit for a remote art centre.
"It provides people with a real understanding of their work and their stories," Caroline said.
The Ampilatwatja animated videos will be aired on ICTV from, December 7th - and will also be included in the ICTV 12 Days of Xmas art centre special on December 27th.